Last Updated on October 7, 2023 by Gagan Dias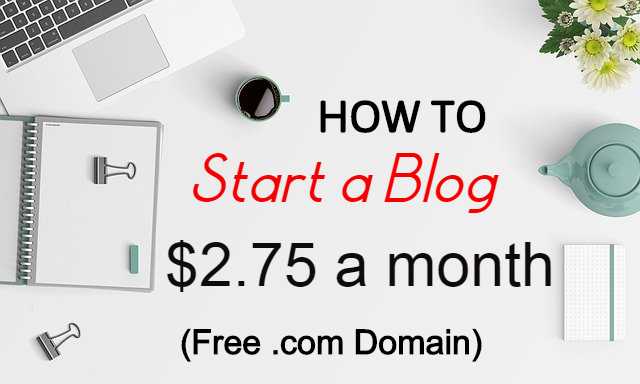 This guide will show you how to quit your job and become a full-time blogger. Blogging is the best way to make money while you sleep.
It's fun! You get to write about things you love and get paid for them.
Setting up your own blog is much easier than you think. More and more people want to have their own online presence. You don't need to depend exclusively on an Instagram profile, a Facebook page, or a Twitter account.
We only recommend and provide support for self-hosted WordPress blogs because we want to make sure that you have 100% control of your blogging business!
This will allow you to fully monetize and grow your blog.
Here is a link to get you started with a self-hosted blog.
Get your 75% Off -> Bluehost (Click here to start a WordPress blog, then use the tutorial below for easy instructions). This only costs $2.75 a month (this low price is through my link only)!
In my first year of blogging, I made $130,170.96. Blogging changed my life and allowed me to earn thousands of dollars a month as a passive income, all by doing something I love.
It is essential to learn the right thing at the right time before starting anything. This article will address these critical points of blogging, especially how to start a WordPress blog on Bluehost.
Let's dive into the step-by-step process of starting a blog.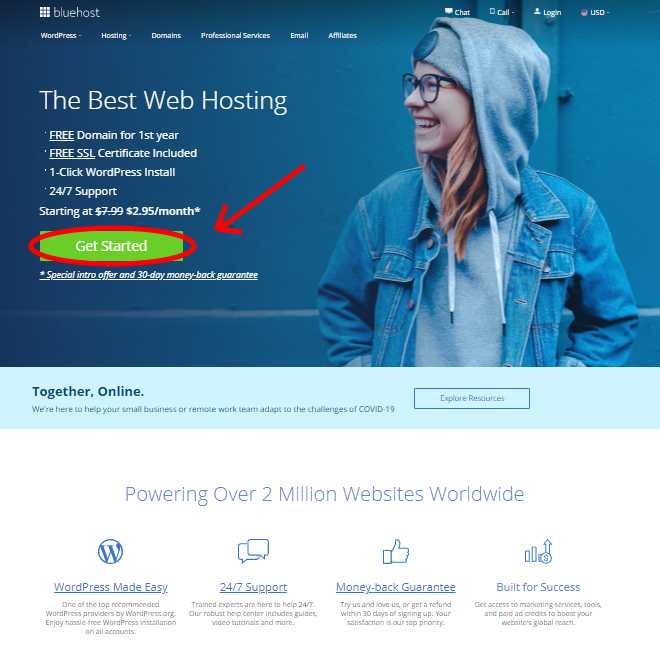 —> Go to www.bluehost.com and Press the green "Get Start Now" button
Don't use free hosting, always get your own domain and hosting. First of all, you should visit the official Bluehost webpage and click the Green color button mentioning "Get Started". After that, on the next page, you can see the Bluehost hosting plan options.
Recommend Hosting: Perfect for new bloggers looking for cheap hosting. Click here and take advantage of the discounted $2.95 a month hosting. This is a SPECIAL deal I have managed to secure for my readers ONLY!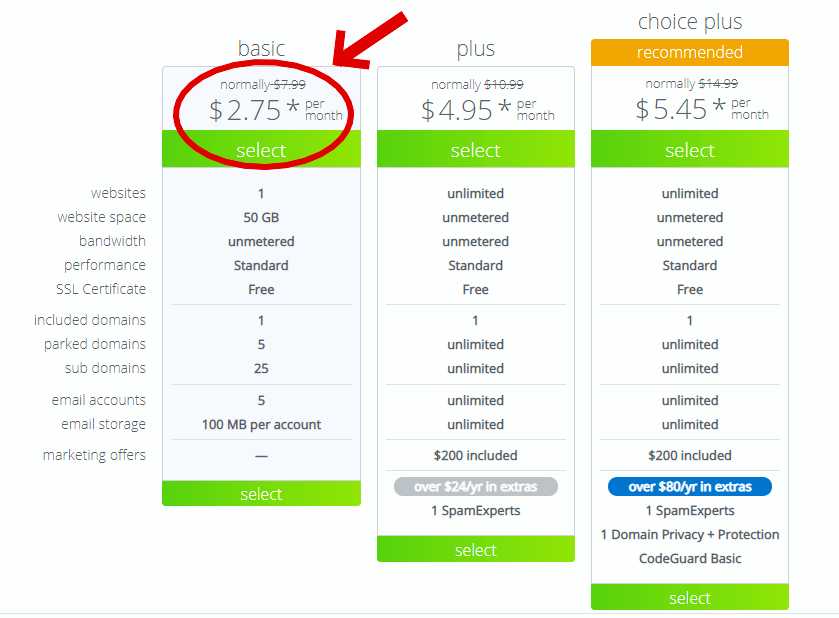 There are four types of plans; Basic, Plus, Choice Plus, and Pro. Among them, you can select the most suitable one for your WordPress blog. Here, if you are a beginner, I would suggest going with the $2.95 plan, This is the more affordable plan online today! Later you can change your plan to a more advanced one.
The basic plan is cost-effective, and there is no financial loss for you. Once you select the specific plan, you can click the "select" button there.
Registration of your free domain
This is one of the most exciting parts of the process; selecting your blog name. You can choose the domain name for your blog right here. If you still do not think of a proper name for your blog, it does not make a matter yet.
You can simply skip this step by clicking "I'll create my domain later" at the bottom of the existing page. But, if you have already decided on your blog name, you can register it for free on the location where it mentions "Create a new domain".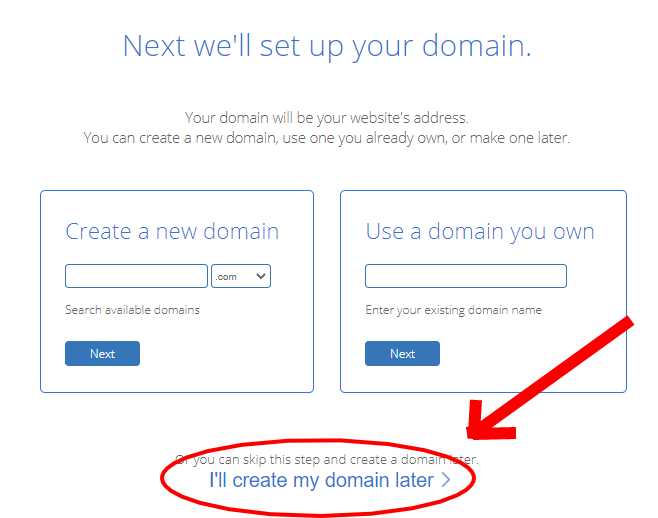 Then, you should type your domain name in the given field and select the "Next" button to proceed. Then, you can see a new page, and there it is required to enter your account information and payment details to complete the Bluehost sign-up process.
2. Complete the sign-up and registration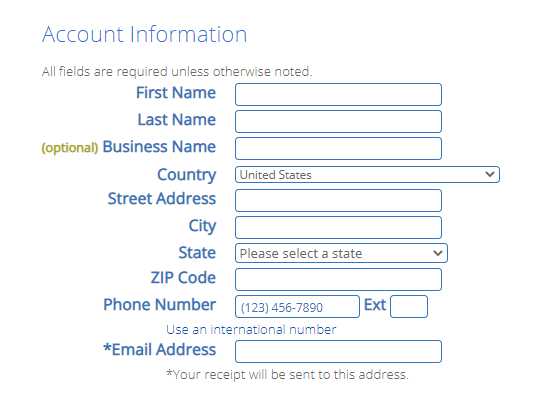 Here you need to enter more detail to complete the registration; First, give your account information, second your package information, and finally package extras. Since you are a beginner you can choose a 36-month plan for the best pricing.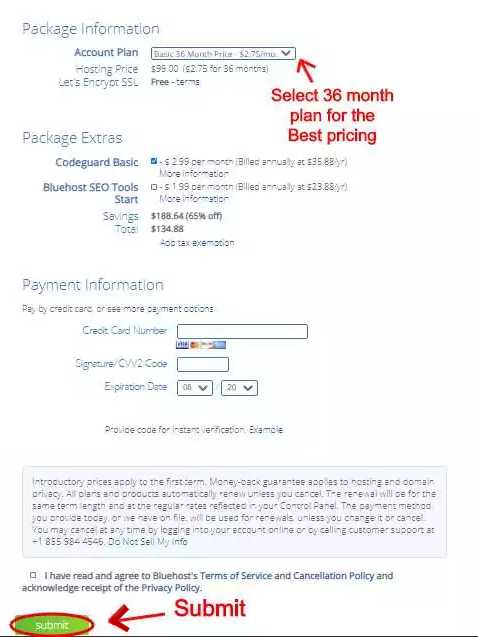 After filling in the required information correctly, you should make your payments. Please enter your payment information then read carefully and accept the terms, before you hit the button "Submit". Now you are an official member of Bluehost with a personal domain and web hosting plan.
Congrats!

You now have a self-hosted WordPress blog!
3. Log in to Bluehost Account
As we mentioned earlier, WordPress is automatically installed, and you just need to get started directly. For that, after you have made the payment successfully, there indicates a message "Create your password". Thus you should create your login password for your Bluehost account. After that, it is time to create your blog content.
At this point, you can select a specific WordPress theme for your blog, or even you can skip this step to do it later. In this guide on how to start a WordPress blog on Bluehost, we recommend using the Astra theme. Because Astra is one of the fastest themes.
Then you are in your Bluehost account, and you can view your Bluehost dashboard in which you are able to manage your sites, domains, and other settings.
4. Setting up your WordPress blog
In the topic; of how to start a WordPress blog on Bluehost, this step is the most significant for you and the most awaited one. First of all, you can become familiar with the site and get to know the features before you start writing. Click "Login to WordPress" in your Bluehost account dashboard to begin your excellent WordPress blogging experience.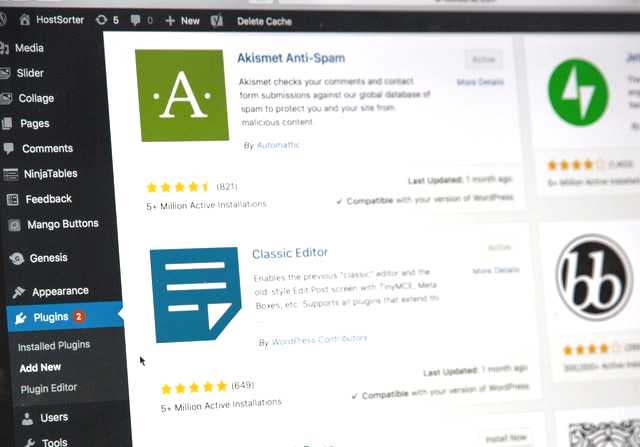 Here you will see the WordPress Dashboard or "admin area" where you have to work a lot. However, the dashboard is not visible to your viewers or the readers; this is extremely for your reference in order to handle your tasks. These are the main key features you can see in the left-hand side menu of your WordPress admin area.
Posts: This is for writing, editing, viewing, and managing the articles that are published in your blog.
Media: Here, you can upload and manage images and videos that are going to use for your blog articles.
Pages: Creating and customizing features for your individual pages.
Comments: You can view, approve, and manage your readers' comments in order to create a live discussion about your blog.
Appearance: With these features, you can search, install, and configure new WordPress themes to your Bluehost WordPress blog.
Plugins: Plugins support you to add new features to your blog; contact forms, nifty SEO tools, security and backup tools, and much more.
5. Write your first blog post
At this point, you have successfully completed setting up your blog and only remain to write your first blog post officially. First, you should open your WordPress dashboard and then navigate to posts, and click "Add New". Now you can view a blank page; this is the standard WordPress blog post editor.
Now you can start your writing, including images or videos. On the right side of this page, there is an icon "Publish" which is by default set to "Immediately". This is the final step in this article on how to start a WordPress blog on Bluehost. Canva is a most popular graphic design tool that makes creating custom graphics easy, Try it yourself.
You can create unique and stress-free articles within 30 seconds with article forge.
I suggest you do some keyword research before writing your articles, it will really help you to create a good SEO article and rank it in Google and generate big organic traffic. If you want to use keywords for the SEO process, we recommend SEMrush. You can get a 7-day free trial here.
Once you click the publish button, your blog post will be visible to the public. If you need to publish it later and have a specific schedule to do it, just click on where it says "Immediately". Then you can pick a date and time from the calendar to schedule to publish your article.
We all know that an attractive title is essential for a blog post. So how to add a catching title to your post? This is also simple. You should select "Add title" in the editor and type your title; here do not forget to be creative. A creative title brings more public readers to your blog. Writing the first blog post is a key part when learning how to start a WordPress blog on Bluehost.
When you become more familiar with this page, it is easy to handle your writing. You can add paragraphs and headings, then format and style your paragraphs, and add external links, and images to give more details to your writing. If you find a way to send newsletters or emails to your readers, you are a beginner I would recommend AWeber, a free email marketing software.
I use Get Response for my email list management. This method isn't free I've added it as a bit of a bonus but Get Response is free for 30 days.
You learned step-by-step how to start a WordPress blog on Bluehost. However, it is not enough to learn how to start a WordPress blog on Bluehost; you must know some of the ways how to make money from a WordPress blog also. There are basically two ways that a beginner also can practice with your WordPress blog; advertising and affiliate marketing.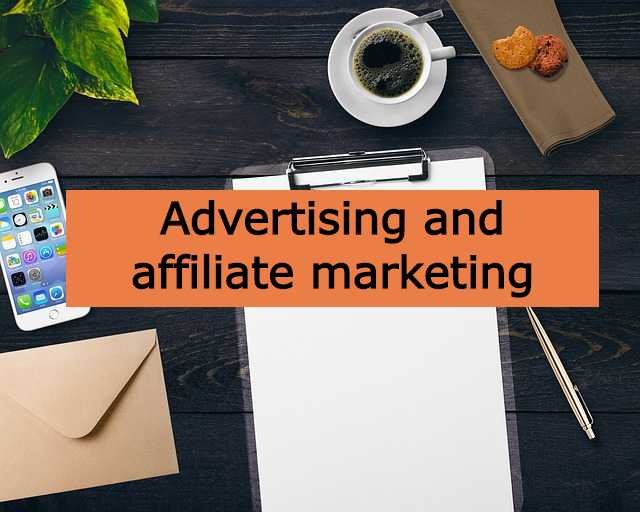 Advertising
Advertising is one of the easy ways to make money from your blog. You can maintain your blog as you want, while your adverts remain there to make money on the side.
You have to put in very little effort to make it successful. There are two methods to earn money via advertising; CPC (cost per click) that where you get paid for every click on the ad, and CPM (cost per mile, or more commonly, cost per thousand impressions). The second one is more complicated in that for every 1000 views of your banner, you will have a certain amount of money.
Most of the advertisements on your blog work on a pay-per-click (or PPC) basis. That means you will get paid every time when someone clicks on one of those adverts.
The easiest and most popular way is Google AdSense. AdSense places relevant ads on your site on your behalf of you. You have to do a simple thing that copies some code onto your site where you need the ads to appear. This is a great opportunity for WordPress blog beginners to earn money.
Affiliate marketing
Affiliate marketing is the most suitable way of making money for bloggers. Simply it is a process of earning a commission by promoting someone's products on their behalf of them. We have different types of affiliate marketing. However, the one most applicable and suitable for bloggers are promoting the product through text.
Here you can add a unique link to the product which is trackable. When a buyer clicks on the link and buys the product, the blogger as the affiliate can get a commission from it. The A2 Hosting Affiliate Program is one of the highest-paying affiliate programs.
Bonus Commission Structure:
1-10 monthly sales= $55/sale
11-15 monthly sales = $75/sale
16-20 monthly sales = $100/sale
21+ monthly sales = $125/sale (21 sales *125 = $2,625)
Anyone can start a WordPress blog on Bluehost by following this guide on how to start a WordPress blog on Bluehost for many reasons they do not need any specialized knowledge; its user-friendly nature, cost-effectiveness, simplicity, automatic installation of WordPress, etc. In this article, on how to start a WordPress blog on Bluehost', we have clearly mentioned that WordPress is the best platform for a blog, and Bluehost is the ideal web hosting platform.
How do blog websites make money?
Once you complete the process of creating a blog and maintain your blogging experience on Bluehost effectively, you will be able to earn some money with minimum effort by utilizing advertising and affiliate marketing. 
—> Click here to visit Bluehost and register your domain if you do not already have one.
Now you have your WordPress blog on Bluehost. You will have to work to produce high-quality content. Good luck with your new blog!
Getting Started FAQs by New Bloggers:
What are the Benefits of selecting Bluehost as your hosting plan for a WordPress blog?
You might be interested to know more about Bluehost and why to choose Bluehost as your hosting plan. Many hosting plan reviews recommend that it is the best for a WordPress blog due to many reasons. Let's look into those reasons one by one.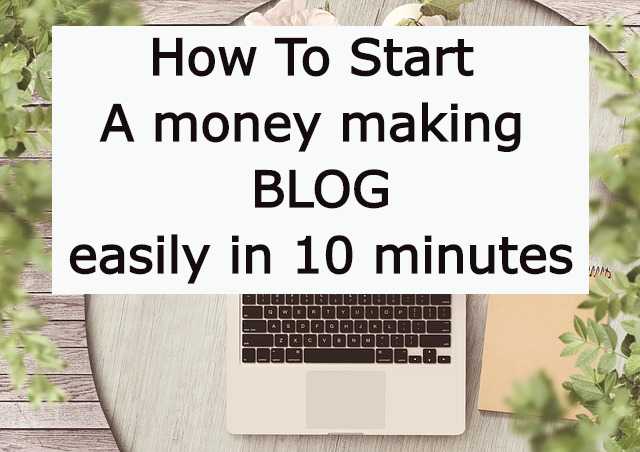 Most importantly, Bluehost provides a free domain for your blog, while other hosting providers charge an average of $10-20 per year. So, you just need to create an attractive name for your blog. Secondly, this is a cost-effective hosting. It will cost a small amount of money. It will be a great relief. Likewise, you can get started with your WordPress blog with Bluehost for only $2.75 per month.
On the other hand, when you are signing up for the account, there will be no hidden charges like other providers. This guide will help you find the right answer to your question on how to start a WordPress blog on Bluehost.

The sign-up procedure is also very easy; it only takes a few seconds. Thus a beginner who is not more familiar with the digital world can easily understand and create an account with Bluehost. So, it is always user-friendly.

The next point is the most entertaining information for you; you can start your blog directly without any hesitation because Bluehost even installs the WordPress blogging software automatically for you. You literally just need to sign up and start. There is no technical jargon or hassle. Even WordPress also has officially recommended Bluehost as a trusted hosting provider.

In this guide on how to start a WordPress blog on Bluehost, there are other important points to answer your question as to why you should choose Bluehost. Once you select this as your ultimate hosting plan for your blog, you will receive a free SSL certificate for your blog. Thus it will surely help to add trust and credibility with your blog visitors and with Google.

Not only that but also you have the facility to create custom email addresses with your blog name free of charge.

In talking about their customer support, most of the customers highly appreciate their support. It is always fast and friendly with 24/7 service. So, you do not need to wait for hours or even days for their response. Averagely the Bluehost team will respond to your problems within 1.5 seconds.

One of the support agents will join you for a helpdesk chat immediately, and they solve your technical problems or anything related to Bluehost without referring to technical jargon that you cannot understand. Therefore once again let's move to the main topic; how to start a WordPress blog on Bluehost.
Are WordPress websites good?
If you aspire to create your own website or blog, WordPress stands out as the easiest and most widely embraced option. In technical terms, WordPress is an open-source content management system licensed under GPLv2. Put simply, it means that anyone can freely use or customize WordPress software.
The key takeaway is that WordPress is accessible to everyone, including those who aren't software developers. This guide on initiating a WordPress blog with Bluehost will provide you with a genuine insight into the world of WordPress.
Difference between WordPress.com and WordPress.org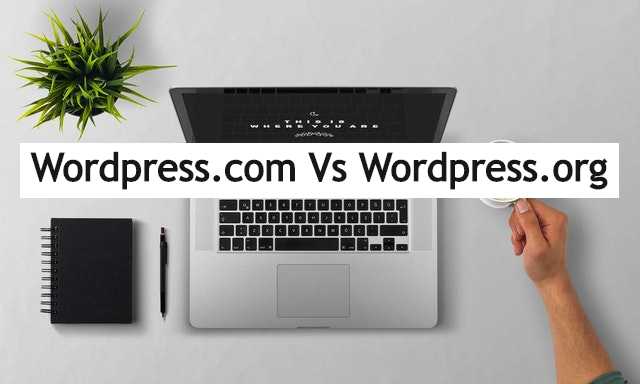 However, there are two types of WordPress; WordPress.com and WordPress.org. Many of us confuse these two and consider them as a single platform. Thus, before selecting one from them, it is vital to know the difference between WordPress.com and WordPress.org.
WordPress.com is a specific service providing a website or an implementation that is built on WordPress.org software. It hosts your site and handles everything for you. However, there may be a cost for some flexibility. At the same time, WordPress.com is designed for for-profit businesses by Automattic. This is a basic comparison you should learn when learning how to start a WordPress blog on Bluehost.
How good is WordPress?
WordPress.org is open-source software managed by a nonprofit organization distinct from the one mentioned earlier, and it is also known as a self-hosted website platform. It is the actual open-source WordPress software that allows anyone to download and use as they wish. However, in WordPress.org, it is required to purchase your own domain name, and web host, and then you will receive full control over everything.
In both WordPress.com and WordPress.org, it is simple to create your blog. But the two have a few differences.
Can WordPress host my domain?
Yes, With WordPress.com, it is simple to create a new website as creating an account. You do not need hosting or domains. The whole process only takes a couple of minutes. When you go for this, you can use it free of charge or select a paid plan for a maximum of around $25. With a free plan, your website will be a sub-domain of WordPress.com. For example, in the end, your domain name will appear.
In this guide on how to start a WordPress blog on Bluehost, We recommend wordpress.org over WordPress.com.
At the same time, it always displays WordPress.com ads and has limited storage space. But if you spend more money and select one of the paid plans, you will have the facility of using your own domain name and removing the ads. However, you do not have the complete freedom to do what you want with your blog.
In contrast, with WordPress.org, the process is not as simple as the previous one. Here it is required to get your own domain name and web host. We discussed earlier how to choose the perfect domain for your blog and more about Bluehost in this guide which describes how to start a WordPress blog on Bluehost.
What is a blog?
Before we start talking about the main topic, how to start a WordPress blog on Bluehost, we should have a clear idea about a blog.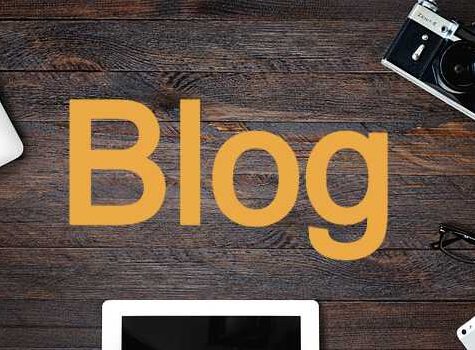 How blog is different from a website?
The common problem related to blogs is their confusion with the websites. Although many of us consider or mistakenly think that both are the same, they are not. The primary difference between a blog and a website is that a blog displays a specific type of content on web pages on a website. Maybe a company has a blog on its website and they can use this guide to learn how to start a WordPress blog on Bluehost. However, as we mentioned earlier, a blog is updated on a regular basis; in contrast, a website is well structured with the same content with fewer updates.
Why You Should Start a WordPress Blog?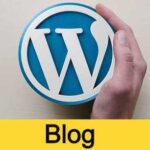 At this point, you may wonder why start a WordPress blog without going for other websites; there are plenty of reasons to select WordPress. The first thing is the flexible nature and adaptability to changes. Although WordPress has been designed for blogging and related publications (You can get an idea when creating your blog with how to start a WordPress blog on Bluehost guide), it is currently used for many other websites of multinational cooperation. Thus the utilization ranges from simple to more complicated levels. Thus WordPress sites can provide and control a full-service for eCommerce stores, showcase a portfolio, or even host a social network, group, or podcast. Whatever a company's requirements, the core WordPress package has the capability of a flexible service with a variety of primary and premium plugins that are suitable for any kind of website.
This guide explains step by step how to start a WordPress blog on Bluehost. WordPress is the number one platform for bloggers in the world today. So when describing how to start a WordPress blog on Bluehost, everyone should recognize the value of WordPress, and how easy it is.
Although WordPress ranges from simple to complicated levels, it is more user-friendly. Even a beginner who does not know anything before can work with it. A user needs only a domain name and a hosting account. As we discussed before, WordPress can be installed for free through your WordPress hosting provider, or you can upload it directly from WordPress.org.

It has plenty of themes. Thus you can select the perfect one as per your choice. If your blog is about travel or homemaking, you can select a preferred theme with many options. Your blog is on something more professional like marketing or construction; there are thousands of themes available on WordPress. The best thing is the preview version is available, and then you can install it.
Once you need to change it, you can change the existing theme to another at any time. You can get a real idea when creating your blog with how to start a WordPress blog on the Bluehost guide.

WordPress includes Plugins Extend Functionality. It comes with hundreds of plugins such as small pieces of code designed to perform specific tasks, shopping carts, galleries, contact forms, and more to any compatible WordPress site. If you need to purchase and install hundreds of custom plugins from third-party developers, you have the facility. On the other hand, the users can activate, deactivate, or even uninstall the plugins when needed. 

Still, you think why start a WordPress blog; there are more reasons to point out. More importantly, WordPress sites have a high tendency to rank high rather than others. The main reasons are its search ability and its keywords. They are also regularly updated since WordPress includes a variety of tools and plugins for optimizing content for SEO. 

On the other hand, WordPress sites are mobile responsive. It will be another reason to have a high rank on Google. In Google rankings, a website needs to appear suitable on any device like a desktop machine, laptop, or even a mobile phone.

Accordingly, WordPress offers a variety of responsive theme designs which is responsive to any device. In this guide on how to start a WordPress blog on Bluehost, you can get a better idea of ​​why you should start a WordPress blog. This article will focus on these crucial aspects of blogging, especially the important points on how to start a WordPress blog on Bluehost.

There is another benefit of having a WordPress blog. Since WordPress is a content management system software, it includes several types of features that enable publishing content quickly from any device. It is called a "built-in" blog feature.
How to create a WordPress blog?
This is the basic part of this guide on how to start a WordPress blog on Bluehost. Now you are familiar with what is a blog, what we should consider having an effective blog, what is WordPress, and why to start a WordPress blog. Now we are ready to move into the most important part; how to start a WordPress blog on Bluehost. 
If you have a search on this topic on the internet, you can come across a number of articles and YouTube videos; you can easily learn how to start a WordPress blog on Bluehost in 10 minutes after referring to those sources. Anyway, this article also brings it in a simple way that its main focus is for beginners. In this guide on how to start a WordPress blog on Bluehost, Let's talk about the basic steps on how to start a self-hosted blog on Bluehost.

You can start your own blog in 5 easy steps. They are Pick your blog's name and Get your blog online (Web hosting), Complete the sign-up and registration, Log in to your Bluehost Account, Set up your WordPress blog, and write your first blog post.

In this guide on how to start a WordPress blog on Bluehost, There are only three things mentioned that are essential to begin your blog; hosting plan, domain name, and blogging platform. In this guide on how to start a WordPress blog on Bluehost, we discussed previously that Worpress is the ultimate blogging platform, there is no need to go through it here also. But we will explain the other two in detail.
The hosting plan is the web server where all of your blog files and data are stored, while the domain name stands for what people type into their browsers to find and visit your blog.

When you select a proper hosting plan for your WordPress blog, you should consider mainly three points;

1. Simple, but stable technical setup- You should able to set up your blog within a few minutes without spending hours setting it up.
2. Reliability with uptime- Once you create your blog, it needs to be up and running 100% of every month, day, and hour.
3. Loading speed- Your hosting plan should be able to provide better speed to load your blog page.

If you are able to fulfill these three facts with your selected hosting plan; it is effortless to run a smooth but attractive blog. So, how can we find out a better hosting plan; this will be your next question. In answering this question, In this guide on how to start a WordPress blog on Bluehost, we always recommend you choose Bluehost for domains and blog hosts.
How to create your blog effectively?
Although we think that starting a blog is simple, it should be well-planned. Thus the below tips are essential in the planning process of how to start a WordPress blog on Bluehost.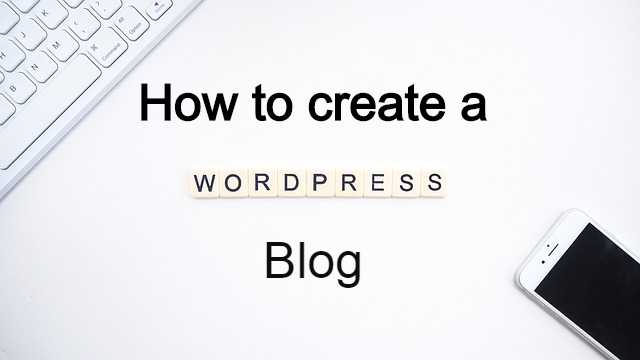 Your purpose in starting a blog is also important here. Sometimes, the blog is merely for a hobby to fulfill your dream of becoming a writer.

Otherwise, it will be your key to success as a professional for the purpose of earning. It is not a matter of creating a blog for your personal happiness or a business purpose; the ultimate goal is to have an effective blog with meaningful content and attract an audience. if you are interested in learning how to start a WordPress blog on Bluehost effectively, continue below.
The next important point is your field. You can choose anything to write like nature, travel, food, politics, sports, food, art and culture, fashion, technology, and more. But it should be interesting to you first. If not, after some time, you will be bored and lethargic to write. Thus, first, your blog needs to be enthusiastic and gives satisfaction to you. 

Once selecting the specific nature of the field of writing, stick to your niche. Though you selected a particular area to blog about, you cannot write covering all the parts of it. For example, imagine you are going to write about traveling. So what will be your segment? Travel is a broad topic.

Thus select a small part from it as you can write about essential items that are useful for traveling, travel destinations, best hotels, etc. Further, if you have a blog on parenting, the topic is required to narrow down.
You can write about pregnancy. If not, you can select the topics on essential items for babies and kids, tips to look after infants and toddlers, or even about their development stages. Keep in mind that your blog content should be relevant to your selected niche all the time.
Next, use simple but elegant language to write. The language needs to be grammatically correct and easy to read and understand. In this guide on how to start a WordPress blog on Bluehost, we do not recommend using more complex and hard-to-read content in order to show off your language skills.

Keep in mind that you are writing for an audience. Thus you should always be able to attract them and give satisfaction to them. Do not use too much content or a too-short one. Use relevant images, videos, or other documents to keep the quality of your content as well as to give information as much as possible.

At the same time, update your blog with fresh content regularly. You can make a timetable or a schedule to post your details. For example, you can post two fresh articles on your blog weekly. When you learn how to start a WordPress blog on Bluehost, you will already be learning the basics of the WordPress dashboard. It will help you to manage the website more easily next time.

Since a blog is an ideal marketing tool, most people look to publish their content cost-effectively. Many digital platforms offer free blog spaces with a user-friendly interface. Thus it is easier for anyone with minimal knowledge of technology to have a blog without the creation, storage, and sharing of blogs on different platforms such as Blogger, LiveJournal, Tumblr, and WordPress.

Here the most recommended platform is WordPress. So, once you have decided to learn how to start a WordPress blog on Bluehost, first knowing WordPress in detail will be more significant.

Accordingly, the whole article is about how to start a WordPress blog on Bluehost. Even if you are a beginner and know nothing about the subject, you can start your WordPress blog on Bluehost in 10 minutes; the process is super simple and easy to understand.
The best plugin for designing your blog is Elementor. You can design your website live without switching between editor and preview mode. You can get it for free here. Here are some articles that will help you learn the SEO process after creating your own blog with this guide on how to start a WordPress blog on Bluehost.